INQUIRIES
Call us at +1 (212) 777-1851 for pricing and bookings.
YOU CAN ALSO FILL OUT THE FORM BELOW.
We are flexible with rental periods and timing (bookings available 24/7). If you are calling at off hours,
fill out our contact form and we will get back to you shortly.
PHOTO STUDIO RENTAL MANHATTAN
In the heart of NY, Modern Vice Studios is a waystation for NYC creatives to gather and make beautiful concepts into wondrous works of imagination. With our photography studio rental services, you get the space you need to bring your work into the world. Our photo studio provides everything you require for projects ranging from fashion lookbooks, advertising, and editorials to video production projects. Photo studio rental is available 24 hours per day, from the short one hour rental to full day rentals. Our premier studio has it all, including:
Space—You'll find great lighting and a 16 foot cyclorama in our spacious photo studio. The interior is set up to maximize your comfort and work efficiency. In addition to perfect shoot areas, we have additional rooms available for use.
Equipment—Our studio provides equipment rental so that you have all the top quality gear you need to complete your project in professional caliber and on schedule. You can count on us for a Profoto 2400w/s with 2 heads, C-Stands and kit stands, A-Clamps, Soft box, Umbrellas, and other modern photography equipment. All equipment needs can be met upon request.
Amenities—Some of our extra comforts include cozy seating, makeup areas, and a sound system for your team's use.
Events—When you're planning a cool event, you need the hippest location available. That's where we come in, and we'll make hosting your party or presentation so easy. We have the chairs, tables, and linens waiting for you, as well as audio equipment, a projector screen, and WiFi access.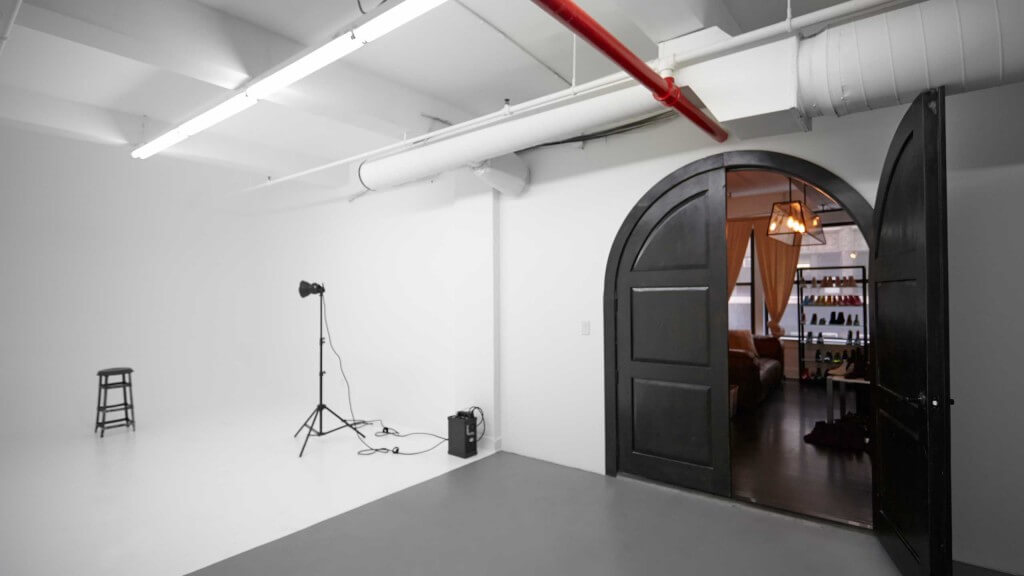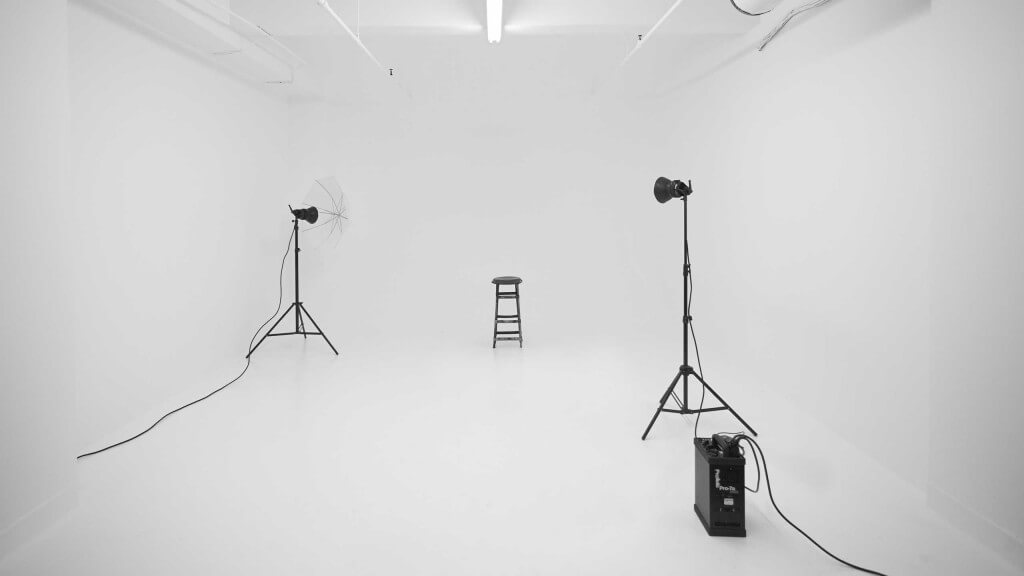 NYC Photo Studio Rental Done Right
We built our studio business with several things in mind. For one, we know that people need to get shoots done at odd hours because their schedule doesn't allow them to do any shoots during a normal business day. That's why we have made our studio space and services available for rent 24 hours a day, 7 days a week. We also have flexibility for the amount of time you need to shoot. We can customize our schedule and pricing to the exact amount of time that you need. Whether you are looking for a space for just a quick hour, or you need to do a shoot for a full 3 days, we have the flexibility to cater to any situation. Our space and equipment are unmatched by any place in Manhattan, particularly the garment center. We really have the capabilities to do any type of shoot, whether for photo or video. This type of situation is very hard to find in Manhattan. No more going out to Brooklyn or Long Island City to get the space and equipment that you need. Everything that you need is right here, conveniently located in Midtown Manhattan. When you rent our photography studio, it's your space. We can't wait to see what you do with it. Check us out in the Garment district in NYC!
We're located in the Garment District in Manhattan, with easy access from almost any point in the city. The studio is located @ :
247 West 38th Street #302, New York, NY, 10018, USA
Phone: (212) 777-1851